AGV AX-8 Dual Evo Valentino Rossi Soleuna Adventure Helmet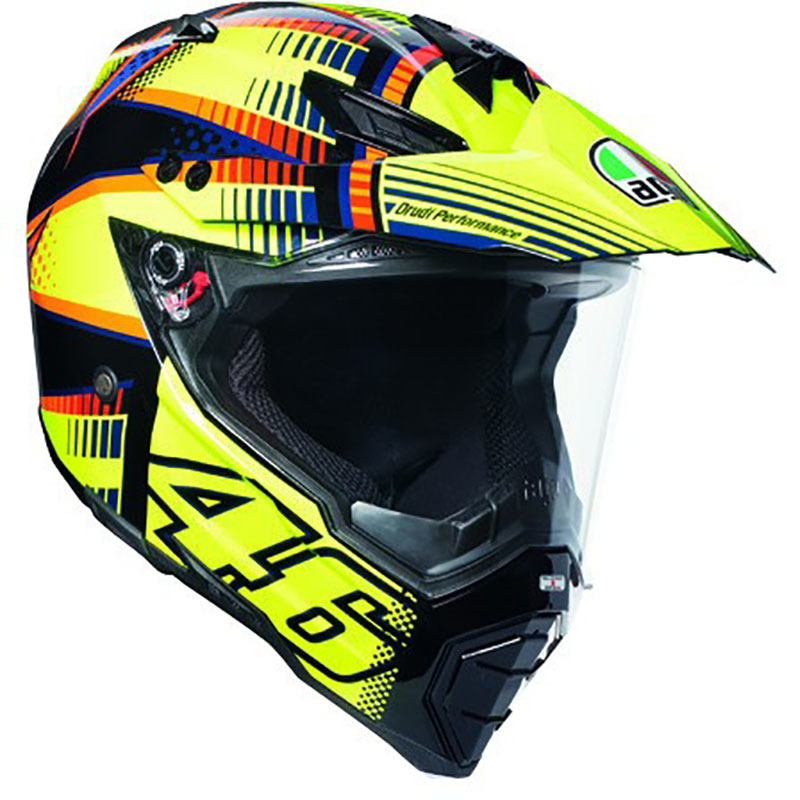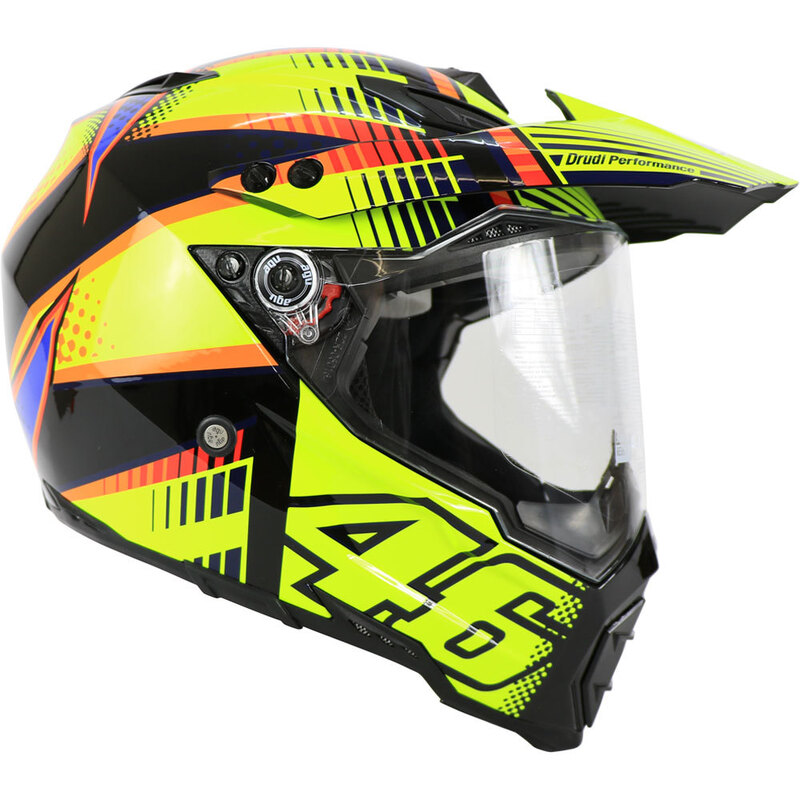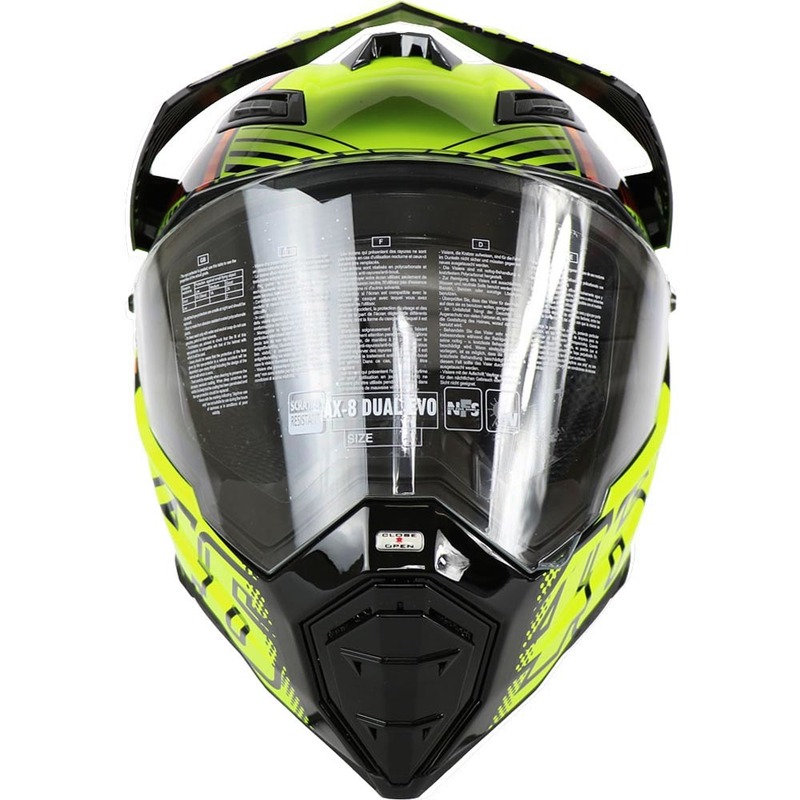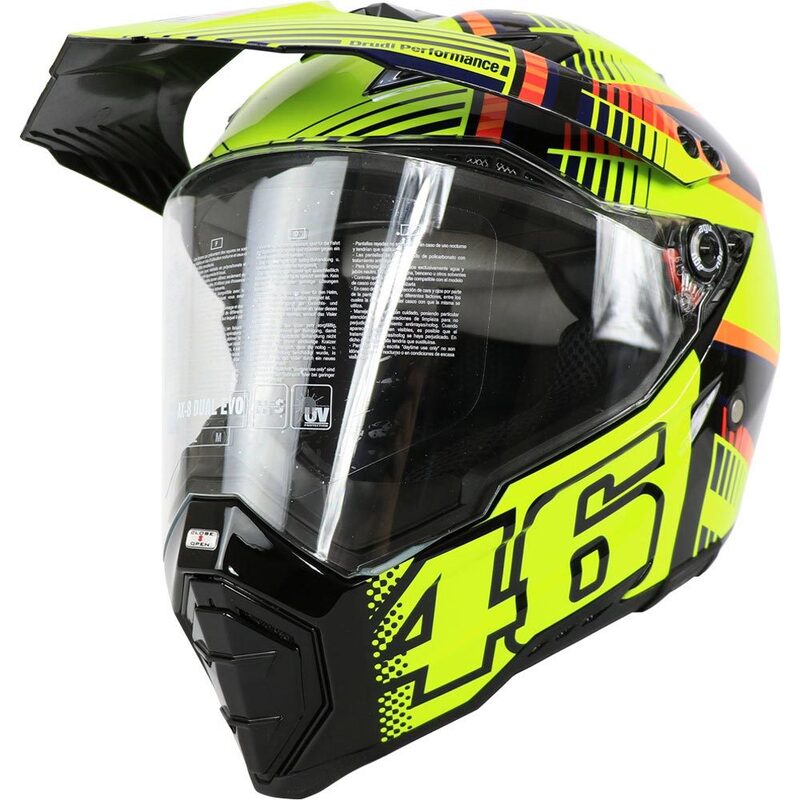 The AGV AX-8 Dual Sport EVO Helmet has taken one of the most high-end and lightweight dual sport helmets on the market (AX-8 DS) and has made some significant upgrades. Additional technical features like the visor and visor mechanism, a chin air vent that can be opened, and an open-able supplementary ventilation on the top of the AGV AX-8 Evo guarantee all the performance and comfort of a road model.
The AX-8 Dual Sport EVO features internal padding with increased thickness for improved comfort and greater stability. The shape for the outer shell in the chin area combined with a wider and softer base edge compared to the previous model reduces interference with any back protector used and decreases risks of impact traumas, thanks to its shock-absorber function.
FEATURES
SSL (Super Super Light) carbon, Kevlar and fiberglass shell construction
IVS (Integrated Ventilation System) funnels air though channels in the outer shell
Flat dual face shield in non-scratch, antifog polycarbonate
Dry-Lex internal padding with sanitized treatment
Removable and washable cheek pads and internal lining
Outer aluminum peak screws
3 shell sizes
Aus Stranded Certified
(77-690-05-c)