Troy Lee Designs SE4 Carbon Squadra White Helmet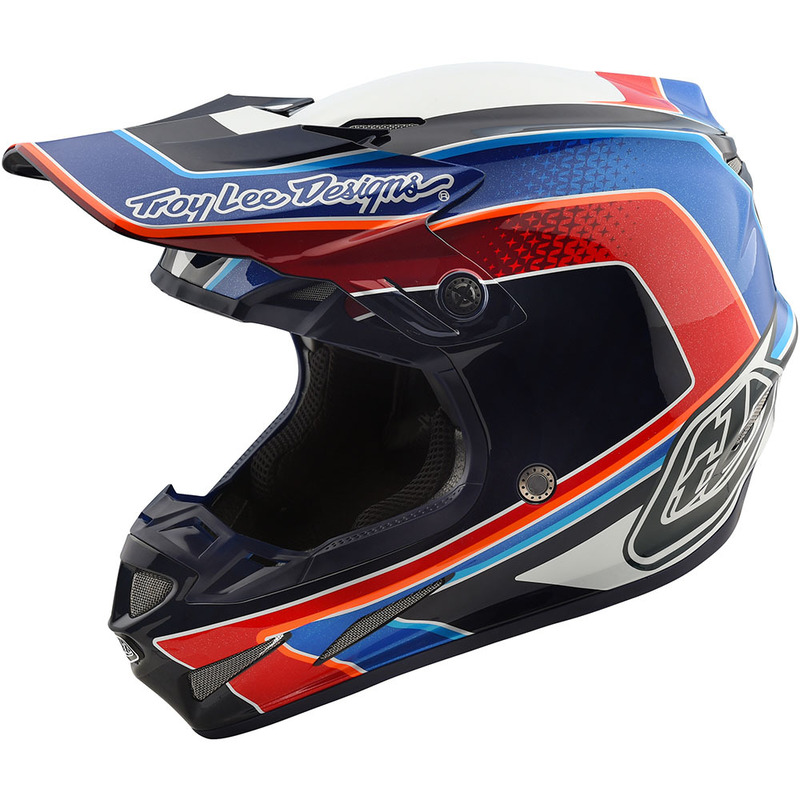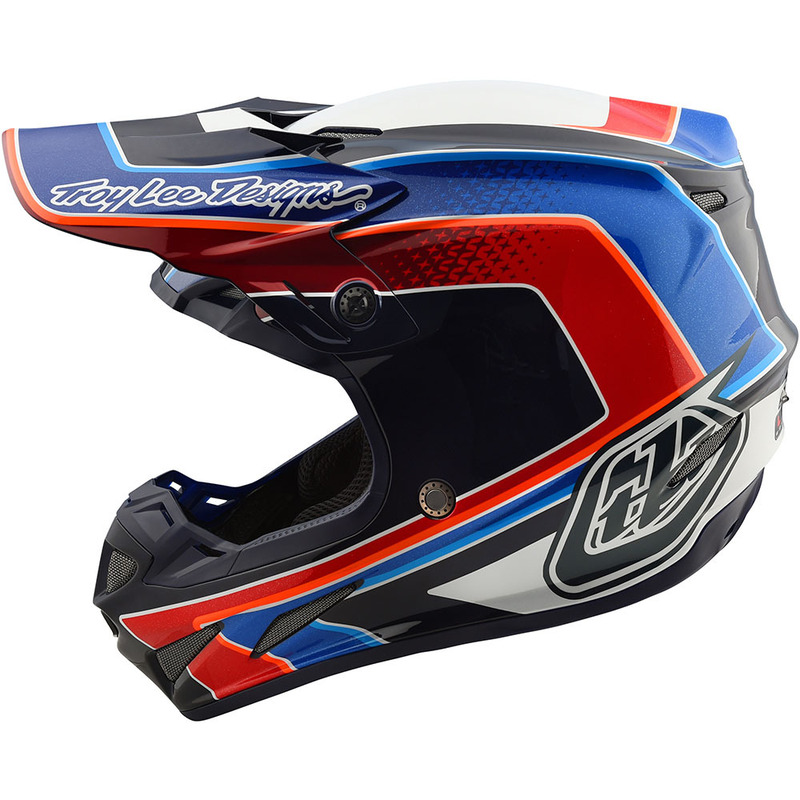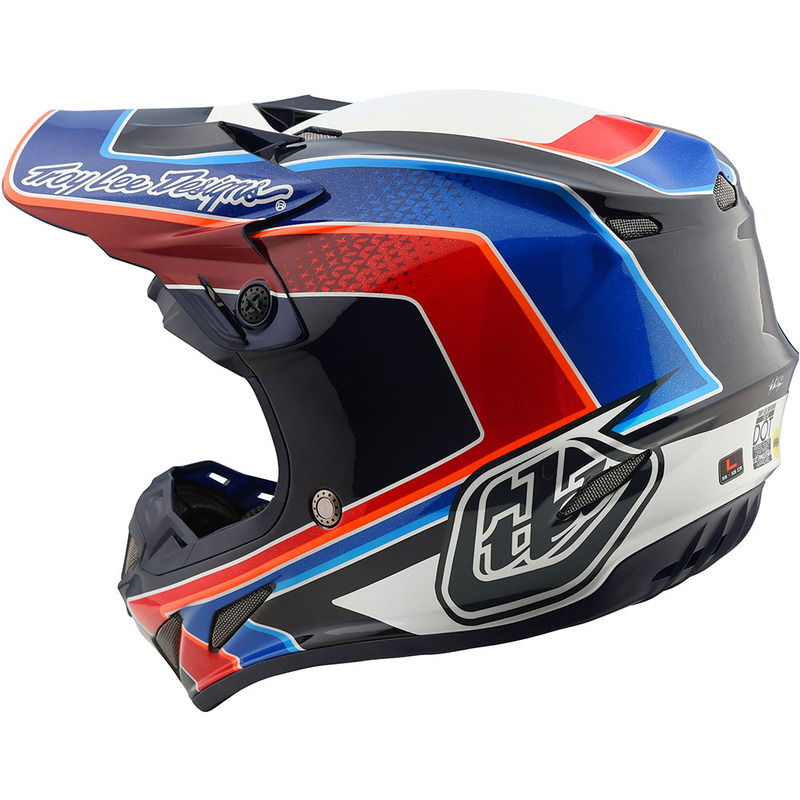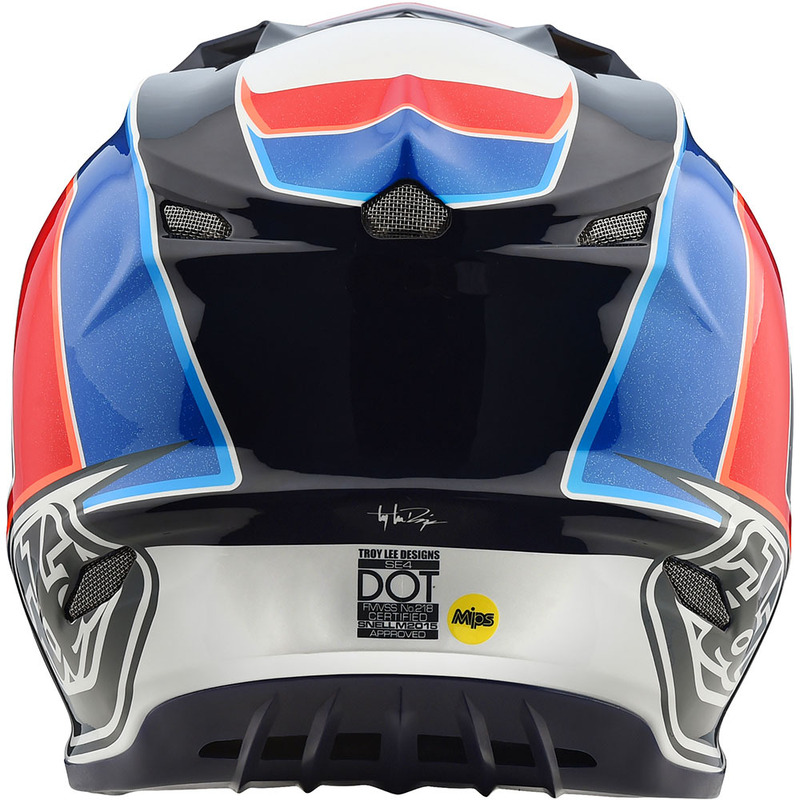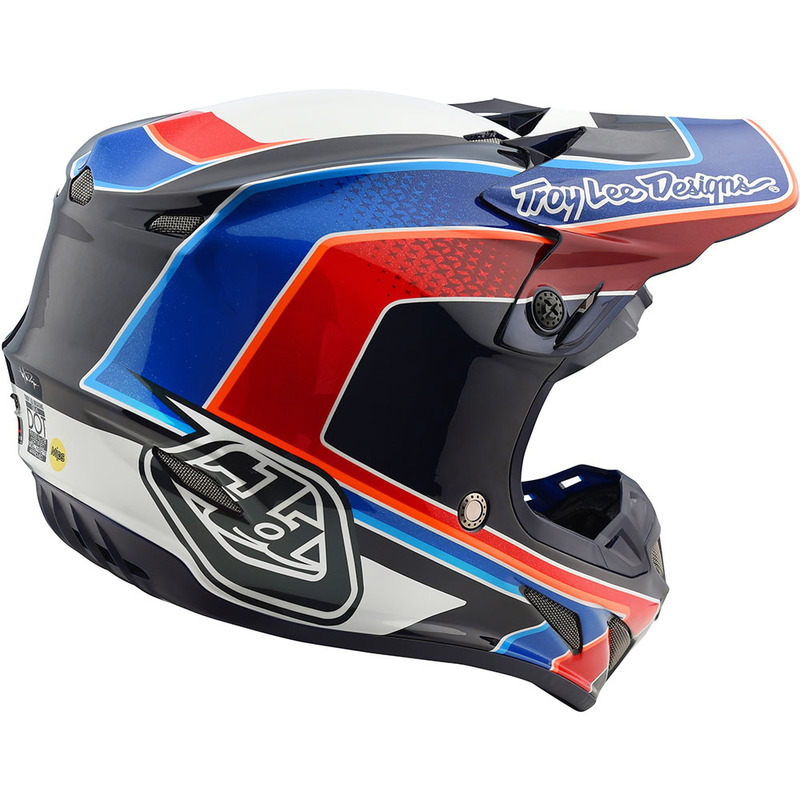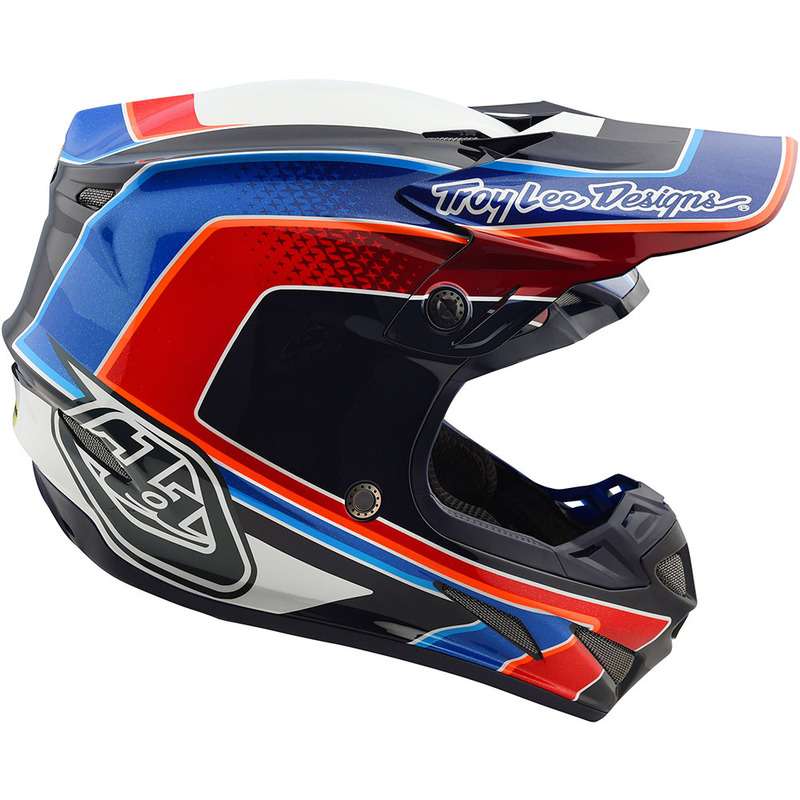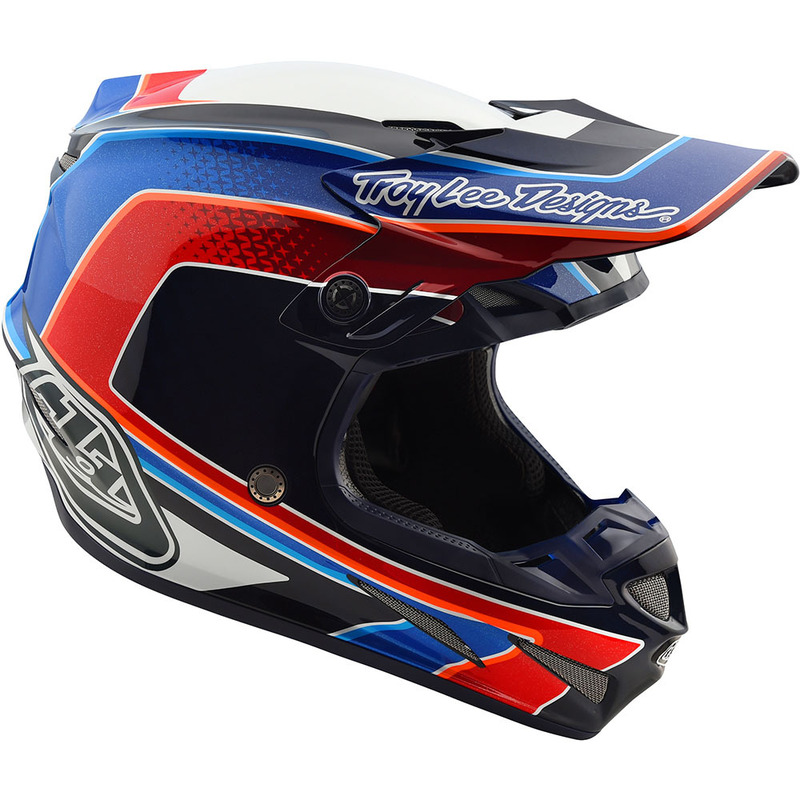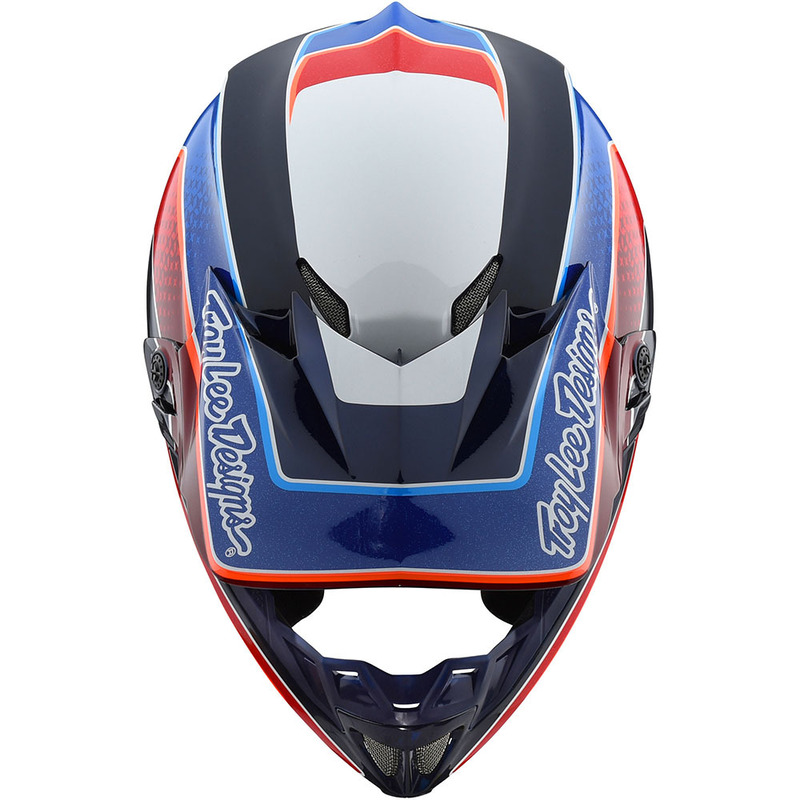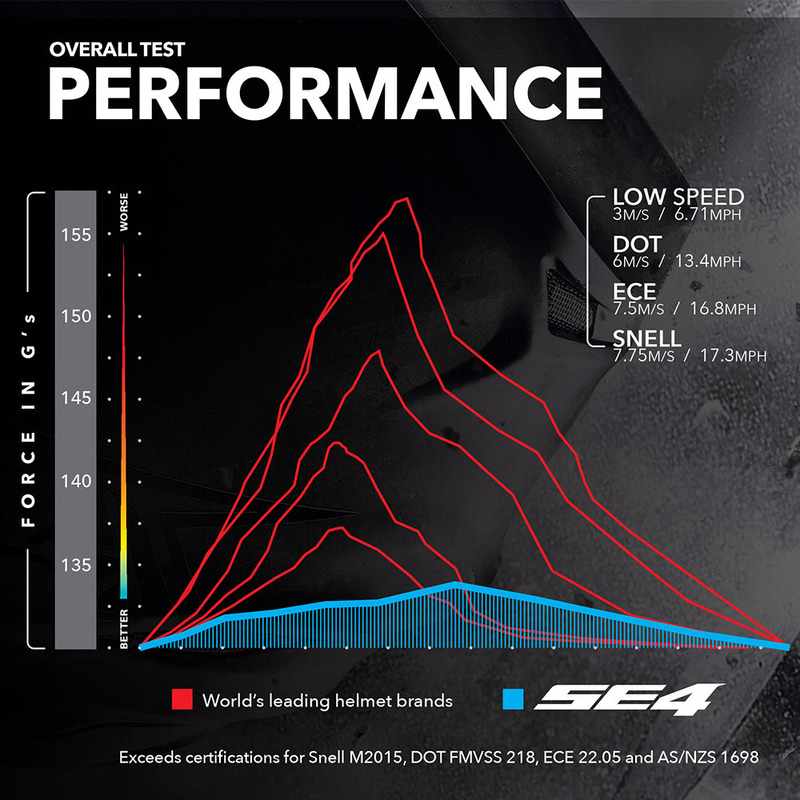 YOUR SAFETY IS MY PRIORITY
"With the help of the amazingly talented and creative people I've worked with over the past 35 years at Troy Lee Designs, my name has been placed on millions of products, designs, and innovations. The SE4 helmet is the greatest single thing we've ever done." - Troy Lee.
Back in 2016, Troy Lee himself stood in front of the media and guests at his Corona, California, headquarters and introduced the new SE4 Helmet for the 2017 TLD range. "I've never been more proud to put my name on something," Troy says. Another year on, and the SE4 now forms the entire range of MX helmets available from the Troy Lee Designs brand. Available in three different price points, the Carbon SE4, Composite SE4, and Polyacrylite SE4 offer premium head protection across the whole range. And new for 2018, Troy Lee introduces the all new SE4 kids helmet. The SE4 hit the market with in bang in 2017, but 2018 is where it will truly make it's mark.
Let's get straight to what makes this helmet different than other helmets on the market – more foam. It's a simple idea but has been backed up by independent testing, according to TLD. They looked at where most impacts happen on a moto helmet and found that most impacts occur around the crown. Therefore, the SE4 has a band EPS (expanded polystyrene) foam around the crown of the helmet that is 13% thicker than the average of all other helmets on the market.
The SE4 also has the Mips system to address rotational forces on the head. This system is in a few other motocross helmets and works by having a low friction layer between the riders head and the EPS, allowing the head to slide somewhat inside the helmet. That way, some of the rotational forces of an impact are lessened and not fully transferred to a riders head.
Over 300 helmets, including every major industry brand, were destroyed in extensive third party testing performed at ACT labs in Los Angeles, California. The results speak for themselves and prove, unequivocally, that the TLD SE4 helmet is the safest motorcycle helmet ever produced.
FEATURES
EPP (Expanded PolyPropylene) chin bar provides lightweight, durable protection.
Anatomically contoured 3D cheek pads with emergency release system allows EMS responders to easily remove cheek pads before removing the helmet.
20 intake ports channel cool air around and over a rider's head forcing hot sweaty air out through 6 rear exhaust ports.
Plastic visor screws combined with brass inserts are durable while providing break-away protection.
Additonal matched visor and set of visor hardware are included.
Technologically advanced carbon/aramid composite shell optimizes weight and strength for lightweight protection.
3 shell sizes for a perfect, low-profile fit across 6 helmet sizes.
Titanium D-rings maximize strength while minimizing weight.
Deluxe Troy Lee Designs SE4 helmet bag.
1100g (+/- 50), making this one of the lightest helmets on the market
Exceeds certifications for Snell M2015, DOT FMVSS 218, ECE 22.05 and AS/NZS 1698
"Knowing that I am racing in the safest helmet available gives me the confidence I need to go out there and ride to my full potential."
- Cole Seely #14, Factory American Honda on the Troy Lee Designs SE4 Helmet
(106195103-c)