Secure Payment Options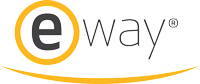 Comodo SSL Secure Shopping
We use industry standard 256-bit encryption.
With our secure shopping cart you have access to the latest in-built security technology that keeps your passwords, credit card details and debit card information safe.
Moto Outlet Online Shopping does not capture or store your credit card information at any time during the purchasing process.

All of our payment methods are highly secure and made directly to the third-party payment gateways.
Moto Outlet accepts the following forms of payment:
Credit/Debit Cards
Visa
Mastercard
American Express
PayPal
Shop and pay online using your PayPal account.
zipMoney
Moto Outlet has teamed up with zipMoney! Enjoy 6 months interest-free. Simply select zipMoney at checkout to pay off your Motorcycle gear purchases interest-free over 6 months. Apply and get an answer in real-time Find out more, click here for more information about buying your Bike gear with zipMoney.
Afterpay
Pay using Afterpay and set up fortnightly payments over an 8 week period. Find out more about Afterpay. Find out more about Afterpay >>
Direct Deposit
Pay directly into our Bank Account. Orders will be placed on hold and dispatched once funds have been received into our account. Moto Outlet Bank details can be found on your invoice. Please allow between 3 - 5 working days for shipping with this method of payment.
Moto Outlet Club Layby
Our Layby contract allows you to pay off your order with 4 fortnightly payments over an 8 week period, with a 20% upfront deposit. Laybys need to be set up by the Moto Outlet Support Team, so if you would like to set up a Layby arrangement please email our team using the contact us form or call us on 1300 002 453.

Layby users must become a Moto Outlet Club member and agree to our terms and conditions.
Payments can only be made using a valid credit card, which will be automatically charged on your agreed payment day.
If a payment has been missed a notification will be sent to your email. Failure to make a scheduled payment within 7 days of the due date will see the account canceled, the items returned to stock and a nonrefundable Cancellation Fee of $49 charged to your account.
In the event of a cancellation of your agreement, you will be refunded the total amount of your payments to date minus a Service and Cancellation Fee of $49.
Gift Card & Rewards Points
Use your Moto Outlet Gift Cards to make purchases through our website or instore. No payment fee applies when using our Gift Cards.
Moto Outlet Gift Card payments can't be split with any other type of payment method when using our website.
No change will be given for any remaining card value, however, the value can be used in whole or part for future purchased until the expiry of the card.
Our rewards points can be earned when you sign up for a Moto Outlet Club Member.

You will earn 1 point for every $1AUD spent online. Each point has a value of $0.02. And is not redeemable for cash. If you were to spend $1,000 you would be expected to be rewarded $20 which can be spent on future purchases.